Sections: Information | Description | Reviews | Awards | Articles | Criticism and Analysis | Fun Stuff | Teacher Ideas | Covers | Afrikaans, Bulgarian, Catalan, Croatian, Czech, Dutch, Estonian, French, German, Greek, Italian, Korean, Lithuanian, Norwegian, Russian, Scots, Serbian, Slovakian, Slovenian, Spanish, Swedish, Turkish, Ukrainian, Vietnamese, and Welsh Covers
---
Information
First editions:

Jonathan Cape Ltd., 1982, Great Britain.
Farrar, Straus & Giroux, 1982, USA.

Illustrated by: Quentin Blake
Connections:
Recent news: 
Related books:
Movies:
Theater:
Audio Books:
TV Shows:
---
Description
The BFG is no ordinary bone-crunching giant. He is far too nice and jumbly. It's lucky for Sophie that he is. Had she been carried off in the middle of the night by the Bloodbottler, or any of the other giants—rather than the BFG—she would have soon become breakfast. When Sophie hears that the giants are flush-bunking off to England to swollomp a few nice little chiddlers, she decides she must stop them once and for all. And the BFG is going to help her!
---
Reviews
---
Awards
Federation of Children's Book Groups Award (UK 1982)
Deutsche Jugendliteraturpreis (Germany 1984)
International Board on Books for Young People awards for Norwegian and German translations (1986)
Good Book Guide "Best Books of the Past 20 Years" (UK 1997)
---
Articles
---
Criticism and Analysis
---
Fun Stuff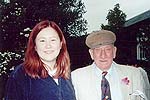 Merchandise
---
Teacher Ideas
---
Covers
---
Afrikaans Covers – Die Groot Sagmoedige Reu
---
Bulgarian Covers – ГДВ
---
Catalan Covers – El gran amic gegant
---
Croatian Covers – BFG – Blagi Fantastični Gorostas
---
Czech Covers – obrDobr
---
Dutch Covers – De GVR
---
Estonian Covers – Suur Sõbralik Hiiglane
---
French Covers – Le Bon Gros Géant
---
German Covers – Sophiechen und der Riese
---
Greek Covers – Ο ΜΦΓ-Ο ΜΕΓΑΛΟΣ ΦΙΛΙΚΟΣ ΓΙΓΑΝΤΑΣ
---
Italian Covers – Il Grande Gigante Gentile
---
Korean Covers – 내 친구 꼬마 거인
---
Lithuanian Covers – DGM
---
Norwegian Covers – Stor Vennlig Kjempe
---
Russian Covers – БДВ, или Большой и Добрый Великан
---
Scots Covers – The Guid Freendly Giant
---
Serbian Covers – VDDŽ
---
Slovakian Covers – Kamoš obor
---
Slovenian Covers – VDV – Veliki dobrodušni velikan
---
Spanish Covers – El Gran Gigante Bonachón
---
Swedish Covers – Stora Vänliga Jätten
---
Turkish Covers – Koca Sevimli Dev
---
Ukrainian Covers – ВДВ, або Великий Дружній Велетень
---
Vietnamese Covers – Sophie và tên khổng lồ
---
Welsh Covers – Yr Cmm