This timeline contains all information about Roald Dahl's life, the books he wrote, and movies, television shows, and theater productions he was involved in. It continues past his death to the present day (since new Dahl works are still being released).
1911
Harald marries Sofie
Harald Dahl (Roald's father) marries Sofie Magdalene Hesselberg and they move to Llandaff, South Wales.
1916
Roald Dahl born
September 13, 1916 – Roald Dahl is born in Llandaff, Wales.
1920
Astri and Harald die
Sister Astri dies of appendicitis at the age of seven. A few months later Roald's father Harald dies.
1923
Llandaff Cathedral School
Roald enters Llandaff Cathedral School in Wales.
1925
St. Peter's School
Roald enters St. Peter's School in Weston-super-Mare, England.
1929
Repton School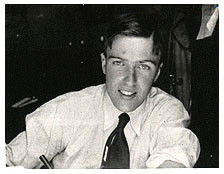 Roald enters Repton Public School in Derby.
1934
Roald graduates
Roald graduates from Repton and accepts a position with Shell Oil Company in London.
1938
Roald heads to Africa
Roald begins working in Shell's branch office in East Africa.
1939
Roald joins the RAF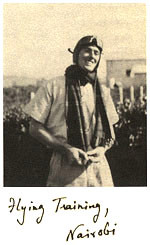 Roald joins the Royal Air Force and learns to fly fighter planes in Nairobi, Kenya.
1940
Plane crash!
Roald suffers serious injuries as result of a plane crash in Libya. He spends several months in a military hospital in Alexandria, Egypt.
1941
Battle of Athens
April 20, 1941 – Roald rejoins his squadron, then stationed in Greece, and participates in the Battle of Athens.
1942
Roald heads to the U.S.
Invalided out of the War, Roald heads to the U.S. to take up a position as assistant air attaché at the British Embassy in Washington, D.C.
1942
"Shot Down Over Libya"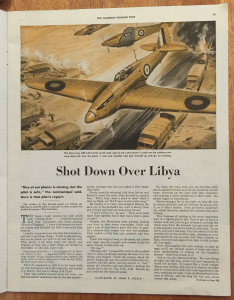 August 1, 1942 – "Shot Down Over Libya" is published in The Saturday Evening Post.
1942
"The Gremlins"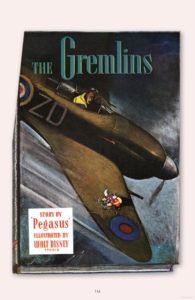 December 1942 – "The Gremlins" is published in Cosmopolitan magazine.
1944
Roald the writer
Dahl secures a literary agent, Ann Watkins, and short stories begin to be published in American magazines.