Welcome to Roald Dahl Fans.com!
This fan website is dedicated to Roald Dahl (1916-1990), one of the world's most beloved children's authors. Not only did he create such memorable characters as Willy Wonka, Danny the Champion of the World, and The BFG, but he also had a very successful career writing short stories for adults. This website is devoted to both types of his writing and features resources for everyone from young readers to school teachers to older devotees.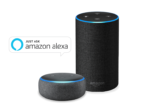 Do you have an Amazon Echo device? Now you can play Roald Dahl Trivia on it! These trivia questions will sort out the true Dahl experts from all the rest! Test your knowledge of Danny, Matilda, Charlie, James, The BFG, and more. Only the best of the best will get all 10 correct…
Journalists: If you need a Dahl expert for an interview, just let me know. You can also reach me on Mastodon.
Recent News
Recently Updated