Sections: Information | Description | Reviews | Awards | Articles | Criticism and Analysis |Fun Stuff | Teacher Ideas | Covers | Afrikaans, Basque, Catalan, Chinese, French, German, Hindi, Korean, Norwegian, Portuguese, Russian, Spanish, Swedish, Turkish, Vietnamese, and Welsh Covers
---
Information
First editions:

Viking Kestrel, 1988, USA.
Jonathan Cape, 1988, Great Britain.

Illustrated by: Quentin Blake
Recent news: 
Related books:
Movies:
Theater:

Matilda (musical), 2010, Stratford-upon-Avon, UK (currently running in the West End and touring US & AU/NZ)

Audio Books:
Radio Shows:
TV Shows:
---
Description
Matilda is a sweet, exceptional young girl, but her parents think she's just a nuisance. She expects school to be different but there she has to face Miss Trunchbull, a kid-hating terror of a headmistress. When Matilda is attacked by the Trunchbull she suddenly discovers she has a remarkable power with which to fight back. It'll take a superhuman genius to give Miss Trunchbull what she deserves and Matilda may be just the one to do it!
---
Reviews
---
Awards
Federation of Children's Book Groups Award (UK 1988)
Voted "Nation's Favorite Children's Book" in BBC Bookworm Poll (UK 1998)
---
Articles
---
Criticism and Analysis
---
Fun Stuff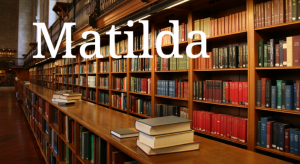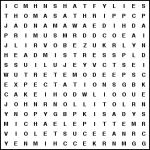 Merchandise
---
Teacher Ideas
Matilda – Reading Comprehension and Vocabulary

Includes excerpt from the text and interactive worksheet

Matilda – Sorting Out Homophones

Lesson plan where students learn how to identify homophones in a reading passage and how to best use the Visual Thesaurus to help them decide on the appropriate homophones to complete quotations from the book

Quick Student Workbooks

Designed to get students thinking critically about the text they read and provide a guided study format to facilitate in improved learning and retention
---
Covers
---
Afrikaans Covers – Matilda
---
Basque Covers – Matilda
---
Catalan Covers – Matilda
---
Chinese Covers
---
French Covers – Matilda
---
German Covers – Matilda
---
Hindi Covers
---
Korean Covers – 마틸다
---
Norwegian Covers – Matilda
---
Portuguese Covers – Matilda
---
Russian Covers – Матильда
---
Spanish Covers – Matilda
---
Swedish Covers – Matilda
---
Turkish Covers – Matilda
---
Vietnamese Covers – Cô bé Matilda
---
Welsh Covers – Matilda