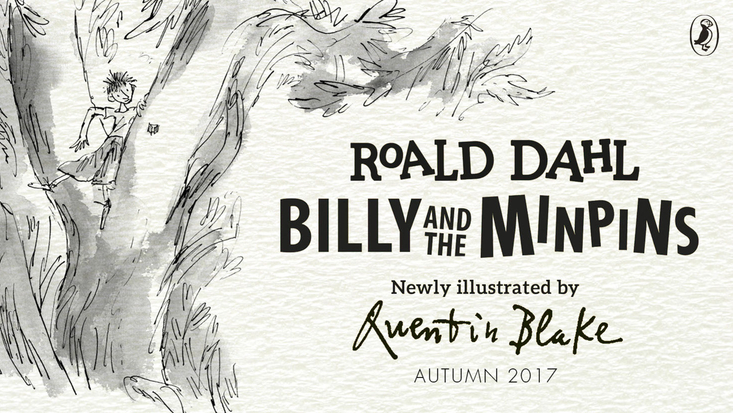 Did you know that the title of The Minpins is changing? According to this blog post from roalddahl.com, a new edition will be published in 2017 entitled "Billy and the Minpins." The book will also feature illustrations by Quentin Blake for the first time ever.
Luke Kelly, Managing Director of the Roald Dahl Literary Estate and Roald Dahl's grandson, said: "The Minpins was Roald Dahl's final story for children and it is the only one his principal illustrator Sir Quentin Blake has yet to illustrate… The new title is drawn from the title Roald gave to an early draft of the story. We think it's perfect as Billy is a quintessential Roald Dahl hero and deserves to be seen in the same light as Charlie, Matilda, James, Sophie and all the other child heroes readers around the world know and love."
You can read more over at roalddahl.com!