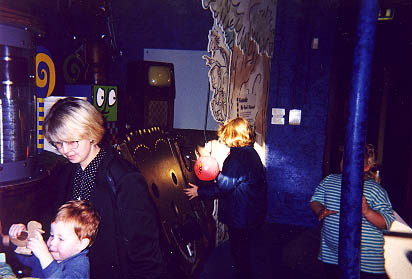 Finally inside! This is the outside of Mr. Fox's Tunnel, which is one of the first things you see when you enter the Gallery. Note the "Square Candy That Looks Round" up on top…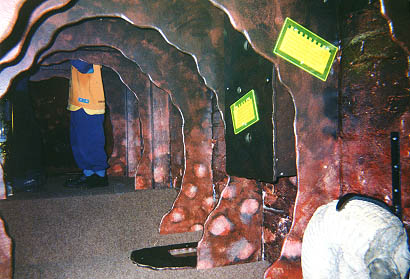 Please appreciate the danger I braved to take this photo: The tunnel was very small and I basically had to wedge myself in there on my hands and knees. There were display cases inside with fossils and other underground–type things. (Also note the little kid standing at the end!)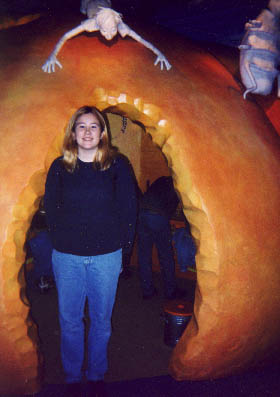 Yes, that's me (grinning like a fool) with the Giant Peach. As I recall, inside the Peach were nature displays and magnifying glasses for examining them.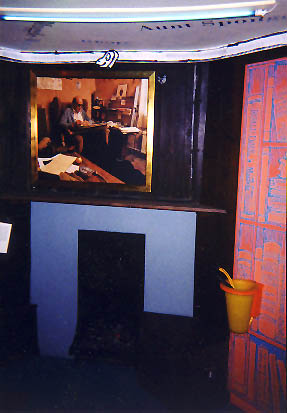 Matilda's Library: This little room on the ground floor was dedicated to Roald Dahl and his books. There were phones where you could hear Dahl reading his stories, pictures from his life, and a video biography about him.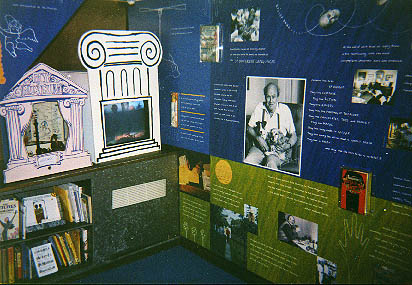 Here you can see the bookshelves and video, and the wall covered with photos and quotes about Dahl's life.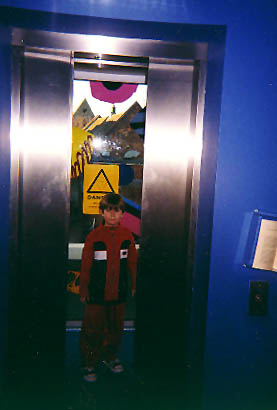 Yeah, that's a random English kid in the Great Glass Elevator. I just snapped his picture on a whim… My mom thought it was weird.