While studying in London in February 1998, I visited the Roald Dahl Children's Gallery in Aylesbury. David Erskine, one of the museum curators, arranged for us to meet and for me to have a complimentary ticket to the museum. Thanks David!
---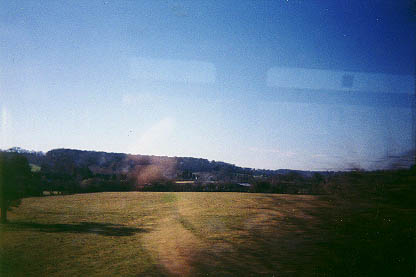 To begin the journey, I caught a train at London's Marylebone station and headed north to Buckinghamshire (that's the name of the county, for you Americans). It really is lovely country…
One of the stops along the route was Great Missenden, Dahl's hometown. Unfortunately I never fulfilled my wish to go back there and see Dahl's house, but hopefully someday… (Update! I visited Great Missenden in the summer of 2000!)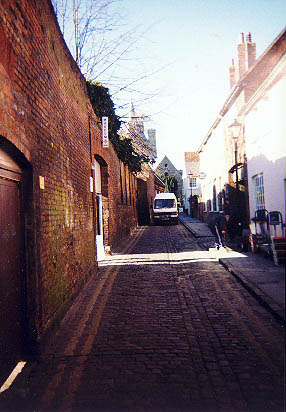 Finally I arrived in Aylesbury. There was a village market going on in the town square and overall it seemed like the entire community stepped right out of one of Dahl's books. The Buckinghamshire County Museum is located on Church Street, which wasn't too hard to find.
Look! There's the entrance!