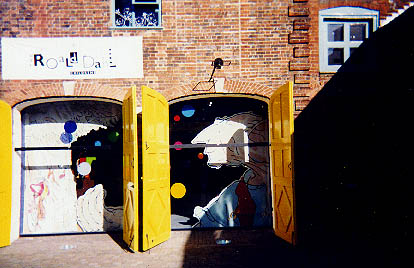 My first view of the Gallery was the brightly colored shutters and the large sign over the BFG's head. It looked like it would really appeal to kids and families…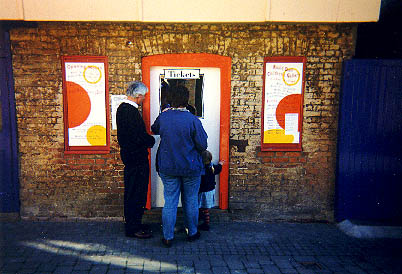 This is the ticket office, where you should go immediately to find out if there are any spots left for the day. The Gallery isn't very large and it receives a lot of visitors, so if you miss out on a ticket you'll have to come back another day!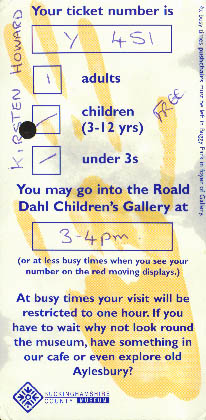 Luckily my friends David Erskine and Pat Reynolds (who work at the Gallery) had arranged for me to have a complimentary ticket. Okay, so they did spell my name wrong… But that happens often enough. Regardless, they were just the nicest people and it was such a thrill to actually meet some of the people I'd been corresponding with because of my website.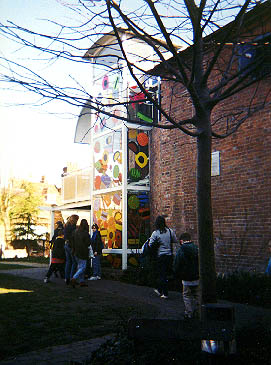 I had a little time before I was schedule to go into the Gallery, so I walked around the outside of it. Look, there's the Great Glass Elevator!