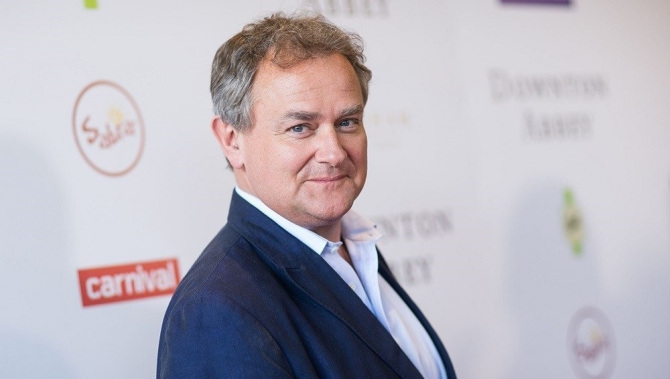 Variety has published an exclusive report that Hugh Bonneville (from Downton Abbey) is set to star as Roald Dahl in an untitled biopic about the author and his wife, Patricia Neal, from Goldcrest Films.
A bittersweet, comedic story focusing on Dahl's marriage to actress Patricia Neal, the story moves between New York, England and Los Angeles in the early 1960s, a time when Dahl struggled to write some of his most famous works and Neal returned to acting with "Hud," for which she won the best actress Oscar.
The early 60's should mean that we see Dahl writing James and the Giant Peach and Charlie and the Chocolate Factory, which should be fun.
What do you think about Bonneville's casting? I'm a little disappointed. I'm sure he's a good enough actor, but he really doesn't look very much like Dahl. There's no word yet on who will play Patricia Neal or the other famous people sure to crop up in the story. (I can't help but imagine Sophie Dahl playing her own grandmother!)