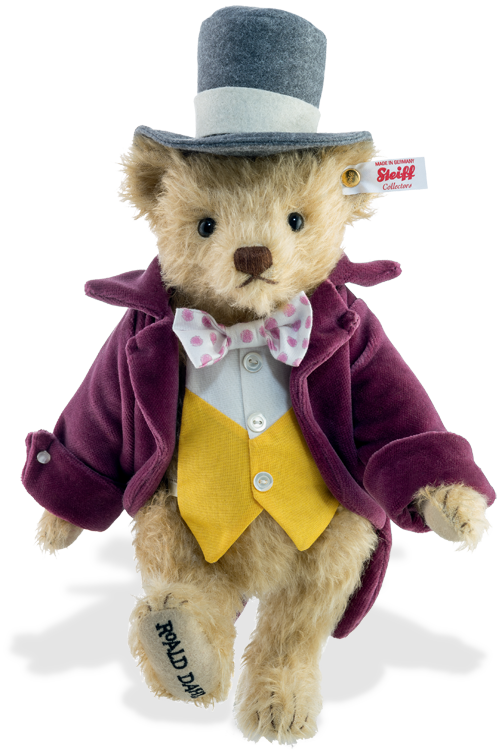 Oh wow! I just learned that Steiff, the famous makers of teddy bears, created a limited edition teddy bear based on Willy Wonka. They're pretty expensive though… (I found one on Amazon.com.)
Details:
Steiff WILLIE WONKA is the most amazing, the most fantastic, the most extraordinary chocolate maker the world has ever seen!
He is made from the finest beige mohair, fully jointed, felt paw pads and with shiny eyes and hand embroidered brown nose and mouth. One of the pads is embroidered with the famous name of the author ROALD DAHL.
He is beautifully dressed in a dark pink jacket, yellow and white waistcoat and matching dark pink and white bow tie. Finally he is wearing his favourite grey hat with contrasting band.
So smart and loved by all our collectors!
Inspired by Quentin Blake's original illustrations, Steiff bring their style to the beloved ROALD DAHL classic CHARLIE AND THE CHOCOLATE FACTORY with this delicious eccentric candy-maker Steiff Willy Wonka.
Limited edition of just 1,916 pieces.