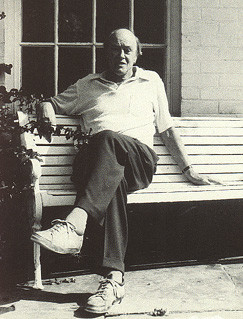 From a very early age Roald learnt about looking after people. In his book BOY he writes poignantly about the tragic death of his sister, followed a month later by the death of his father. His Norwegian mother was left with two step–children and three of her own to look after. To make matter worse, she was heavily pregnant with her fourth child. Roald was then three. These events were to prepare him well for the future. After his father's death his mother bravely stayed in England to fulfill her husband's wish for all his children to be educated in English schools. He was his mother's only son and after leaving Repton he took on the role of head of the family.
During the following years of his life he cared for and rescued not only members of his own family but many others who turned to him when all other avenues failed. It was for this reason that I started the Roald Dahl Foundation. We are continuing to help in the three areas that affected his life: literacy, neurology and haematology.
His interests were wide and passionate, from racing greyhounds, to breeding homing budgies, medical inventions, orchids, onions, gambling, golf, wine, music, art, mushrooming and the history of chocolate. He was a collector, starting as a child with conkers and birds' eggs leading on to works of art, antiques and wine. All these things appear frequently in his books and some are appearing in this auction. Like his stories, this auction is a little different and will have unexpected lots.
The Roald Dahl Foundation would like to thank Sotheby's and Jonathan Cape for generously organising this auction and we hope you will all rush in to bid high. The illustrious group of artists who have contributed to The Roald Dahl Treasury have been extraordinarily generous in giving their works of art to be auctioned. The money will go to the people Roald strived all his life to help.
Felicity Dahl
July 1997