In 2016 I received an e-mail from Sharon Eyre, who was curious about something. Sharon wrote: "I have looked all over the internet for the answer to my question-with no luck! This is a long shot…. Do you know why the original film 'Golden ticket' date is 1st October? Really hope you can help!"
It's a pretty fascinating question. Here's what it says in the original book:
"And now, here are your instructions: The day I have chosen for the visit is the first day in the month of February…"

"The first day of February!" cried Mrs. Bucket. "But that's tomorrow! Today is the last day of January, I know it is!"
But in the 1971 film, the ticket states that the tour will be on October 1st.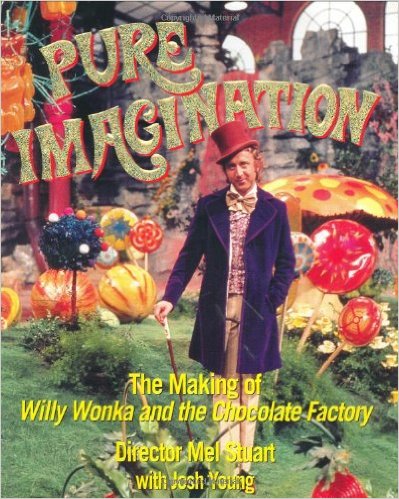 Why the change? I went digging through director Mel Stuart's book Pure Imagination: The Making of Willy Wonka and the Chocolate Factory. He covers all aspects of the film, including writing the script. There's a lot of discussion of the things they changed from the book, but absolutely nothing about the date change. The chapters on the filming don't mention it either.
Stuart does include the filming schedule though, and it looks like most of the filming in Munich, Germany was from August to November. So my guess is that it was simply down to the fact that the location didn't look like February, and it would have been prohibitively expensive to film in winter (or fake it – they had a very, very strict budget).
Also, the release date of the film was June 30th, 1971. Quaker Oats, who financed the film, may have planned some sort of a Golden Ticket tie-in for a Wonka bar they planned to launch at the same time. (The new candy bar eventually got cancelled, Stuart says, when they couldn't get the formula right.)
This is all speculation, of course. Unfortunately Stuart passed away in 2012, and producer David Wolper died in 2010. If anyone involved with the film finds this page and knows the answer, please contact me and let me know!