These are official tie-in toys released by Roald Dahl's estate and can be purchased at Amazon.com. (See links below.)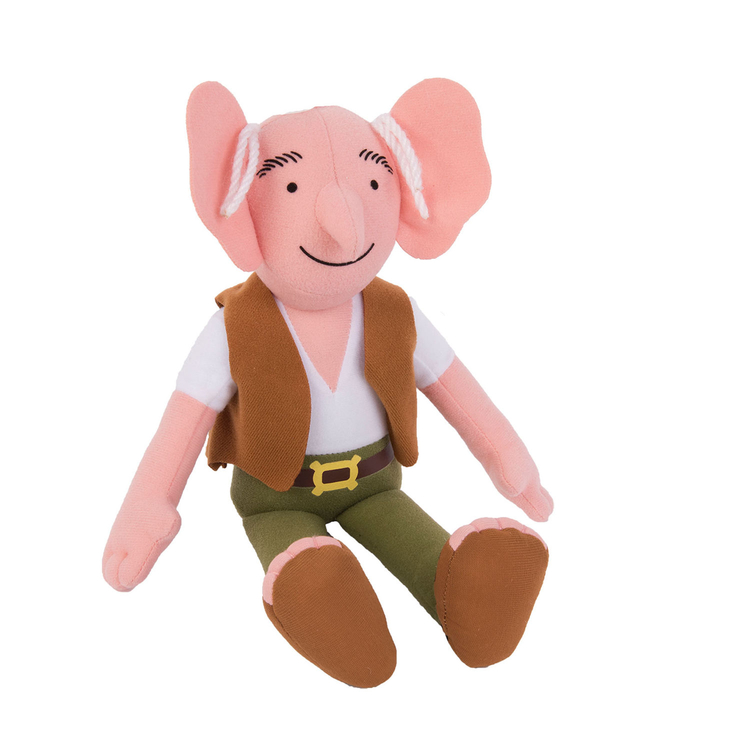 "The matter with human beans…is that they is absolutely refusing to believe in anything unless they is actually seeing it right in front of their own schnozzles."
Seeing is believing, as you can now have your very own version ofThe BFG living with you.
Although not quite as big as Roald Dahl's phizz-whizzing giant, this soft toy – based on the illustrations of Quentin Blake – is perfect for chiddlers small and big alike.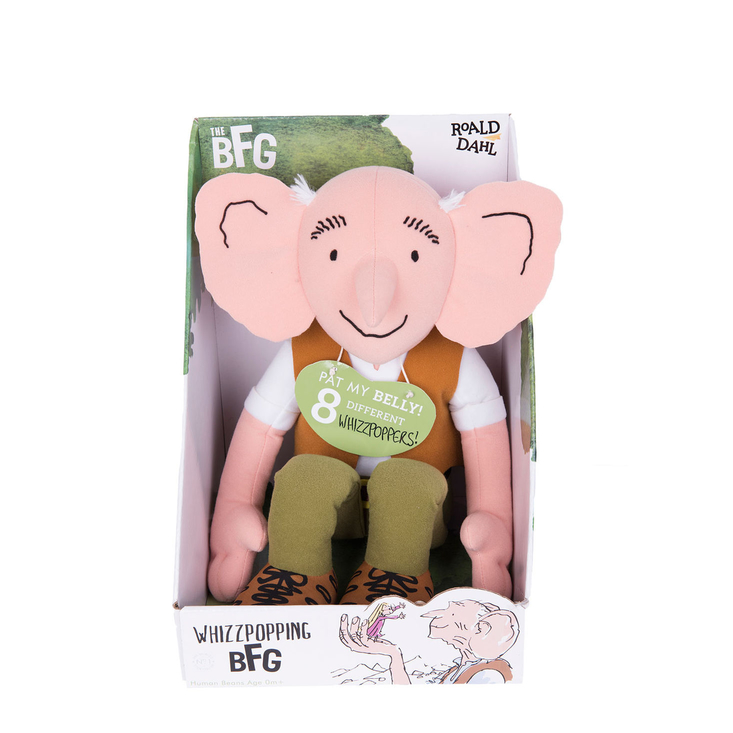 Winner in the Plush category at the London Toy Fair Awards  – Toy Fair Best New Toy Award 2016
"A whizzpopper!…Us giants is making whizzpoppers all the time! Whizzpopping is a sign of happiness. It is music in our ears! You surely is not telling me that a little whizzpopping if forbidden among human beans?"
Press his tummy, and hear one of eight different disgusterous sounds.
Based on the illustrations by Quentin Blake, this phizz-whizzing soft toy from Roald Dahl's The BFG is sure to delight all human beans.