Roald Dahl's Danny the Champion of the World (UK Tour)
June 30, 2016 – August 29, 2016 N/A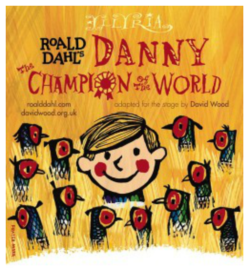 Danny and his devoted father live in a caravan and operate the village's local petrol station and garage. When Danny turns nine he is devastated to find out about his father's secret passion for pheasant-poaching in the estate of the nasty, greedy Victor Hazell, the local wealthy landowner.
One night, Danny awakes to find his father has not returned from a night of poaching. Fearing that his father may be in danger, Danny sets off to rescue him. Soon Danny finds himself the mastermind behind the most incredible and exciting plot ever attempted against Victor Hazell.
Illyria returns with a funny and heartwarming story perfectly suited to the open-air.
And a lot of pheasants...
Running time (approx): 1hr 50mins (including 20 minute interval)
Family fun for all ages 5+.